This is an article on the follow-up video game episode 400 Days. For the preceding video game, see The Walking Dead.
See here for more in-game detail about The Walking Dead.
400 Days, also known as The Walking Dead: 400 Days, is an episodic point-and-click adventure role-playing video game based on writer Robert Kirkman's comic book series The Walking Dead that was developed and published by Telltale Games. 400 Days also counts as a playable companion episode to the five-episode game, The Walking Dead. This game features five individual stories of survivors in the first 400 days of the outbreak, and was released on July 2nd, 2013 for Playstation 3.
PewDiePie began a Let's Play of 400 Days, which start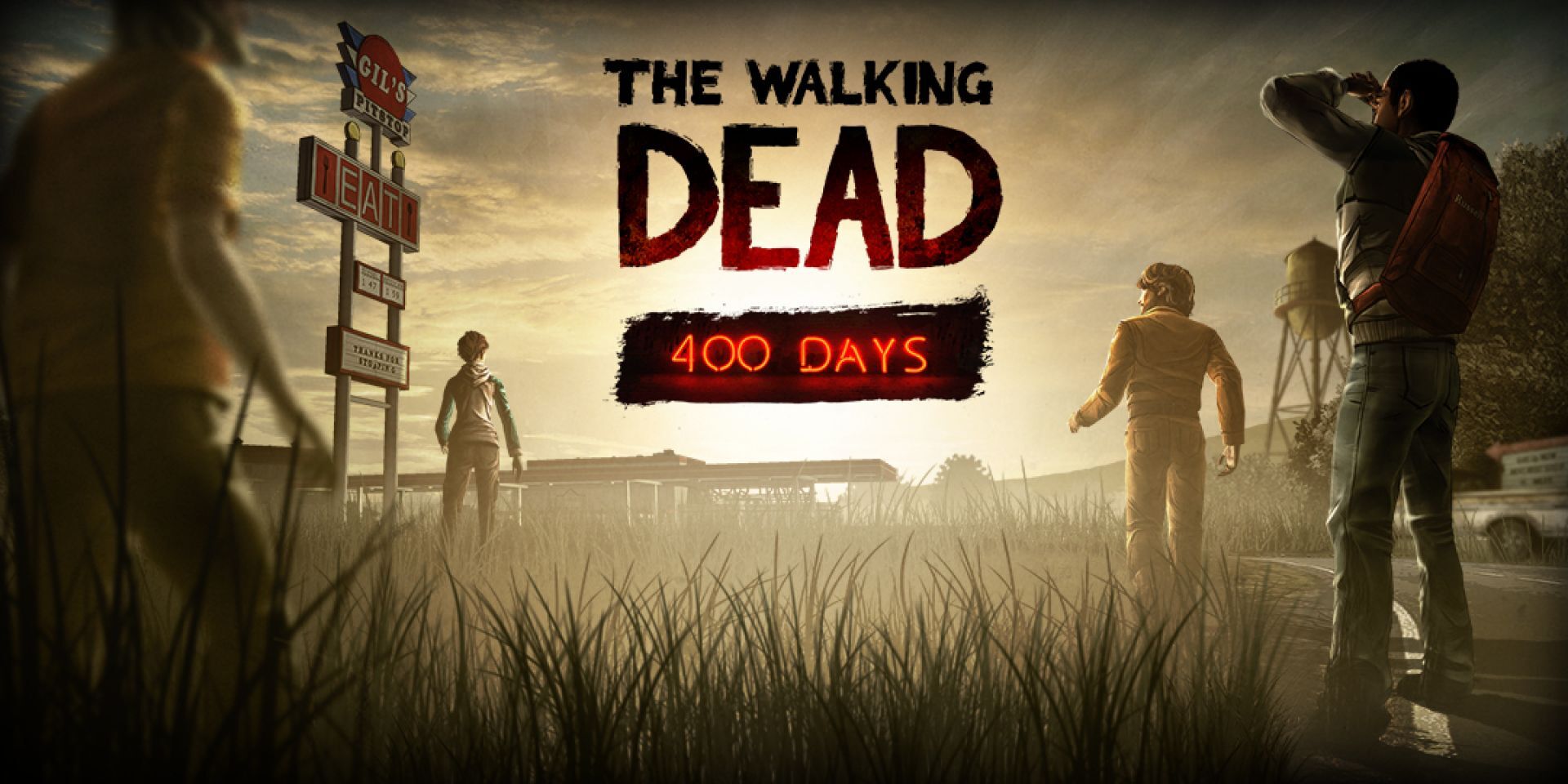 ed on July 3rd, 2013 and ended on July 6th, 2013.
Main Characters
Vince
Wyatt
Russell
Bonnie
Shel
Plot
Each survivor's narrative gameplay recounts his or her individual experience in any of the 400 days following the rise of humans as zombies. With a total of five stories, the player's decisions in each will directly impact the epilogue of the survivor's final choices.
Episodes