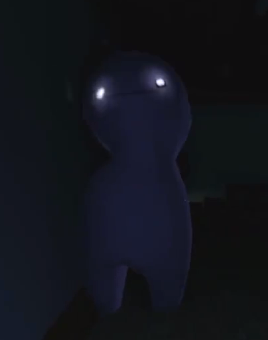 Cry Oni is the main antagonist in an Amnesia custom story of the same name and from the episode. The custom story was played by Pewdie on June 24, 2012 and Cry on June 22, 2012. Cry Oni, both the character and custom story were based on the game, The Ao Oni. Due to this, Cry Oni, acts in the same way that The Ao Oni acts. Cry Oni was a custom story created for Cry. As such, the Cry Oni is also based on Cry. In the custom story there is also a Cry doll seen.
During playthroughs, the Cry Oni has been known to appear from seemingly nowhere and kill Pewdie before he was even aware of its presence. This caused PewDiePie to get really pissed and pray that he wasn't in the room while he turned on the light. He isn't but is in the next room.
Community content is available under
CC-BY-SA
unless otherwise noted.