Fake PewDiePie made his first appearance in "SHOULD I BE PISSED!!"  Where PewDiePie looks at fake PewDiePie merch and sees and buys a PewDiePie cardboard cutout.
We see Fake PewDiePie in the flesh for the first time in "MY NEW TOAD" Fake PewDiePie's role in the video gave PewDiePie a toad.
Fake PewDiePie in some videos wears a fake PewDiePie snapback he found on Ebay for 3 dollars.
In "MY TOAD SHITS ON ME!!" It is shown that Fake PewDiePie was ripped apart his head was still in the recording studio until "TRY NOT TO CRY".
Fake PewDiePie was replaced with Guble and Danny Devito.
Fake PewDiePie isn't the only PewDiePie cardboard cutout there was another cardboard cutout in "DO I TAKE DRUGS?" Where there was another PewDiePie cardboard cutout.
In the video PewDiePie banished cardboard PewDiePie into the ceiling later in the video cardboard PewDiePie wants real PewDiePie to spiderman kiss him.

TRIVIA
1. Fake PewDiePie is the only cardboard cutout that has hold a camera in a PewDiePie video.
2. Fake PewDiePie gave PewDiePie, Slippy because PewDiePie was still sad that Ainsley died.
3. PewDiePie is angry Fake PewDiePie because he wears unlicensed PewDiePie merch.
4. PewDiePie still hasn't told how Fake PewDiePie got destroyed.
5. Fake PewDiePie hates the fact that he is related to PewDiePie because of how cringey he is.
6. In later videos Fake PewDiePie uses slurs and insults very often.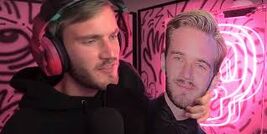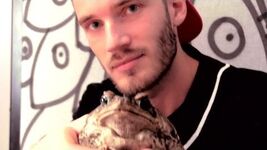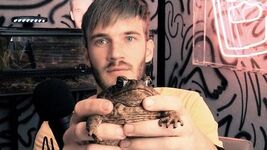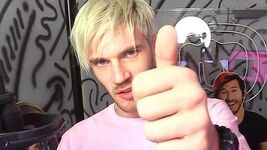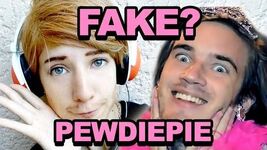 Community content is available under
CC-BY-SA
unless otherwise noted.