Freestyler is a song made by Bomfunk MC.
PewDiePie once played this song in an episode of Happy Wheels (which is also a part in one of his Happy Wheels Funny Moments Montages) where Timmy suggests that him and Irresponsible Dad "do what they practiced earlier". Irresponsible Dad says 'Ok, but only this time if you shut up for one entire map'. Timmy agrees and they both begin to start the 'Synchronised Dance' manouvre. about part way through PewDiePie puts on freestyler and Timmy starts singing along to it a second. This is when Timmy then begins to fly towards Irresponsible Dad and yell out 'SOLO STYLE BITCHES'. He then breaks his arms yelling 'AHH, FUCK, MY ARMS!'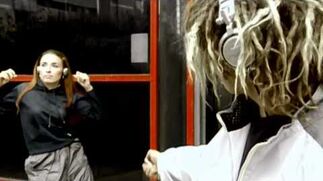 Community content is available under
CC-BY-SA
unless otherwise noted.